Kit: Lightning to 30-pin Adapter for Apple Devices - White
Produktets artikkelnummer: IPLIADPWH
Produktnummer: 46184
Use your Lightning based iPhone 6 / 6 Plus / 5S / 5 or your iPad with existing cradles and chargers with this Kit: adapter in white.
"Easy charge"
"did the job"
"Received quickly and works"
Most useful customer reviews
Robert Wilks
Gloucester
Lightning to 30 pin adapter for Apple devices
27 Februar 2016
Easy charge
With this adapter I can charge all of my Apple products iPod ,iPad2& iPhone 5s from one charging point
David stoddart
United Kingdom
dock
8 August 2014
did the job
needed an adapter for my dock as my new i-pad had lightning connector
Neil Scott
Scotland
IPhone charger 30 pin adaptor
16 Januar 2017
Received quickly and works
Unfortunately doesn't connect through the casing a round the iPhone as it doesnt project enough.
29 Anmeldelser
|
Skriv en anmeldelse
---
Mer informasjon
Use your Lightning device with any existing docks, speakers and chargers for charging
The Kit: Lightning Connector allows you to use your Lightning compatible Apple device with any charging accessories including docks, speakers or chargers which you have*. This simple connector simply plugs into the charging socket of your iPhone 5+, iPad 4+, iPad Mini+ and iPod Touch 5G - allowing you to plug the connector into any existing devices you have with Apple's 30-pin dock connector so your device can be charged.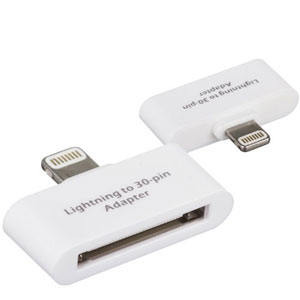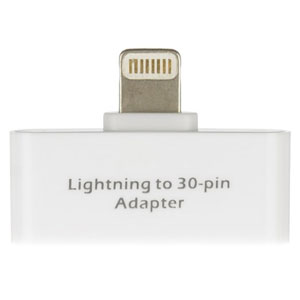 Small and discreet accessory can be carried around with you
The Kit: Lightning Connector is a small and discreet accessory, which allows you to carry it around with you at all times. Due its small size, it can be easily carried around with you in your pocket and bag so you can use it with your Apple accessories at home, in the car or in the office.
Full compatibility
As this is a fully compatible product, you can be sure its made with quality which you've come to expect from any Kit: accessory.
*Please note: Does not support audio function.