Most useful customer reviews
S A Murphy
Durham
Oliver metal prop tablet stand
25 Mai 2017
Brilliant tablet stand
This tablet stand is very neat but a good weight, one of the best things I have ever bought. The design is very simple but affective. I would recommend to anyone who is fed up with holding their tablet. Excellent buy
12 April 2017
I love it
I love it. Makes it very comfortable watching moves on my ipad. facetime and even vidoe calls on my phone has never been so convenient. Everyone should have one
Dave Randles
Stockport SK8
Oliixar metal prop tablet stand
24 Februar 2017
Great product
Found just what I was looking for being in the senior age group needed something to stand my iPod on while I relaxed watching Sky Go away from main TV excellent service and delivery thank you
47 Anmeldelser
|
Skriv en anmeldelse
---
Mer informasjon

Small, lightweight folding metal stand
This small, lightweight and foldable metal stand is perfect for holding tablets wherever you are. It has adjustable arms and legs so you can ensure the perfect fit and angle for your device. This will support your tablet in both landscape and portrait, so you can vary between activities. As the stand folds away, it is extremely travel-friendly. Where you go and where your tablet goes, so this stand will go. This stand will hold any tablet, in or out of its case.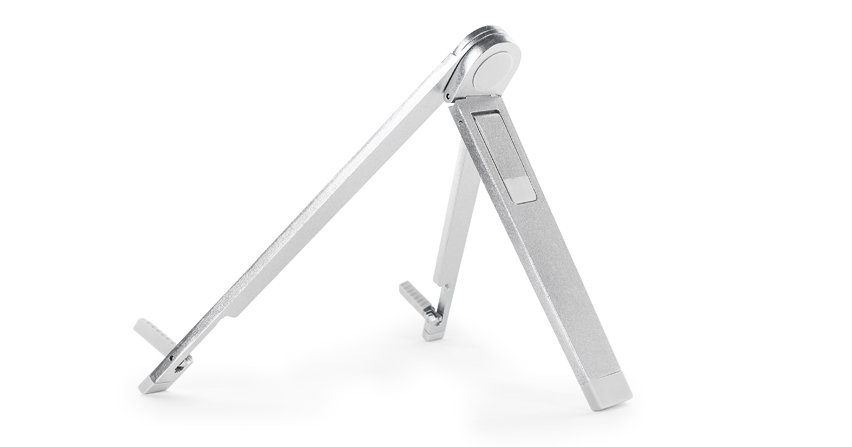 Brilliant for watching media and typing
The stand is perfect for watching movies, reading e-books, following recipes, surfing the web, conducting presentations, viewing photos or anything else you can think of. After a simple adjustment, you can alter the angle of how your tablet is held so it is more comfortable for typing. You can even consider it as the perfect easel for artwork. Perfect for using at home, in the office or on public transport. It's a high professional grade product that is affordable and great value for money.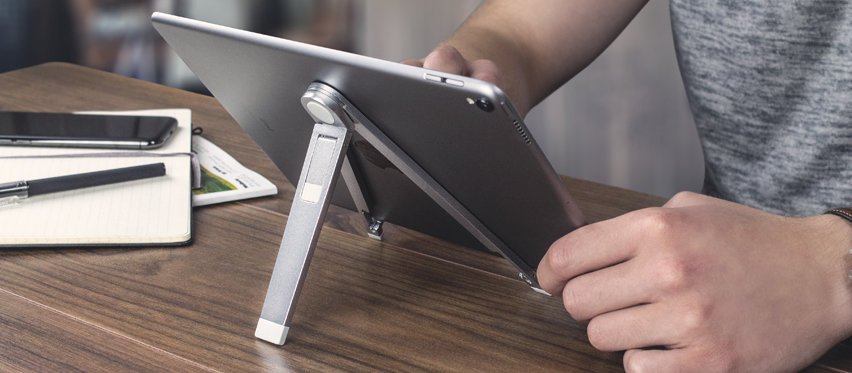 Non-skid pads for superior stability
This stand features non-skid pads on the bottom of all contact points, which provides superior stability on any surface. This reduces the chances of the stand slipping and damaging your expensive device - even when the surface happens to be smooth and slippery.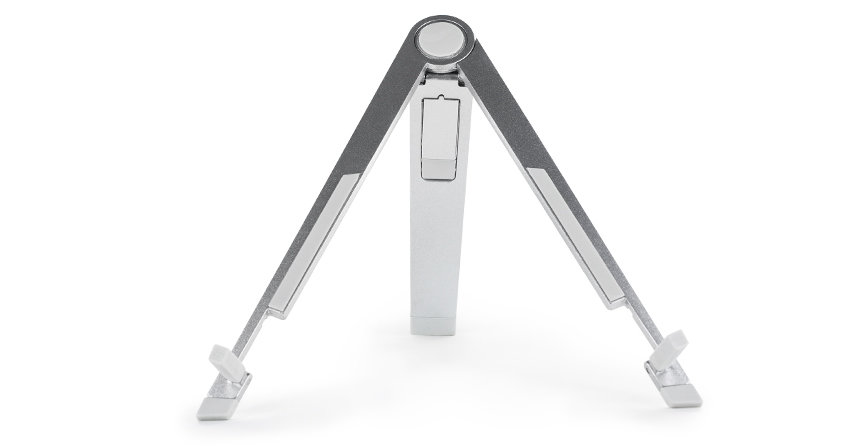 Fully case compatible
You don't need to remove your tablet from its case to use this fantastically useful stand, no matter how big or bulky it is. It will work just as well in its case, saving valuable time without you having to compromise on protection.