Most useful customer reviews
2 April 2014
Great again..
Does what it says very well. My only criticism is perhaps would benefit from being able to buy more connectors... i.e. Someone might want more than one USB connector..
2 Anmeldelser
|
Skriv en anmeldelse
---
Mer informasjon
Charge up to 4 devices simultaneously
With 4 USB charging ports, the Chief MFI Charging Station can charge 4 devices simultaneously. With three USB ports providing an output of 1.5A and the fourth featuring fast charging technology and a 2.4A output, the Kidigi Chief charging station is perfect for your smartphones and tablets. All of this is powered by one mains power socket in your home or office.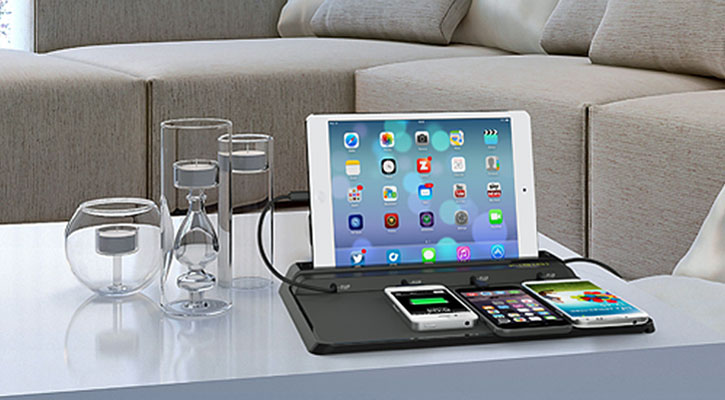 Fast charge technology
Featuring fast charge technology, this Charging Station can reduce the charging time of your devices by 33%. This tablet and smartphone charging station from Kidig also has a built-in protection circuit that prevents your devices from excessive charging, keeping them safe and fully charged.
Neat and tidy - avoid tangling cables
If you or your family have multiple electronic devices, you've probably got a mess of tangled wires you have to pick your way through every time you want to charge your phone, or tablet computer. With the Kidigi Chief Charging Station, you can forget about the mess. It is designed to charge 4 smartphones or 3 smartphones and a tablet at the same time, and by using the adapter tips with cables stored within the base of the charging station itself, the only wire you have to worry about is the cable that leads from the mains to the charging station.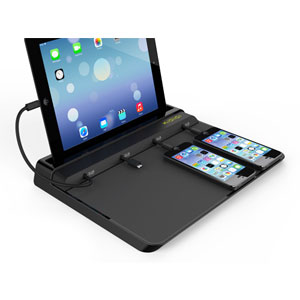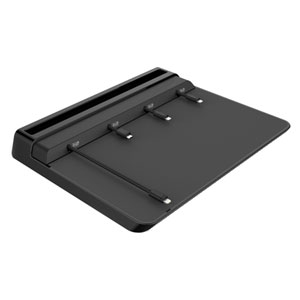 Desk stand - allows you to stand your phone whilst it charges
Not only does the Chief MFI Charging Station keep up to three devices fully charged, it also looks good doing so. The base unit has an integrated stand, holding your tablet at a comfortable angle so you can still easily view the screen while charging. It's simplistic design makes it perfect to be used in hotel rooms, offices or at home.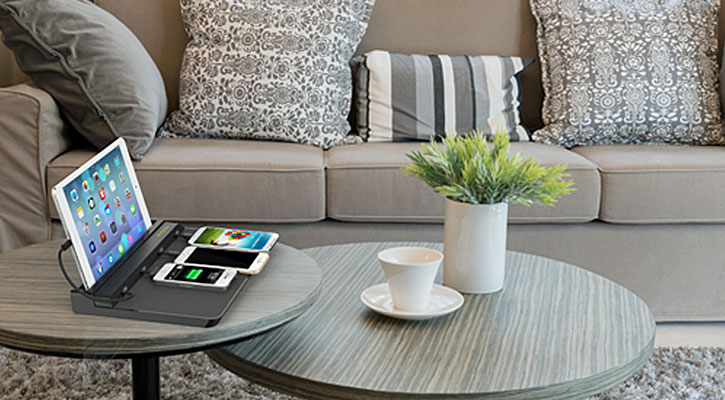 Apple Certified
The Kidigi Chief tablet and smartphone charging station is Apple 'Made for iPhone, iPad and iPod' certified, ensuring it is fully compatible with your device. By following strict Apple guidelines, ensures the charging station is of the highest quality and has been designed to meet the product performance standards set by Apple.

Technical Specifications:
Input: AC Adaptor - 100 ~ 240V 50/60MHz
Output: 4 Charging Ports – 1 x DC 5V/2.4A, 3 x DC 5V/1.5A
Dimensions - 308mm x 230mm x 30mm
Weight: 2.5kg