Krusell Hector 4XL Leather Pouch Case - Black
Produktets artikkelnummer: 95559
Produktnummer: 41850
Once the case is in your hand, the high quality leather and the perfect stitching will speak for itself. With a 4 x extra large design to fit numerous mobile devices.
"Fits perfectly"
"Great product"
"Great product"
Most useful customer reviews
Birgitta Bodenham
Copenhagen, Denmark
iPhone 7
6 Juli 2017
Fits perfectly
Fits perfectly and protects my husband's phone at work just as we had expected. Super service and FAST delivery much better than when ordering things online in Denmark.
Mary Matthews
Gunnislake
Samsung galaxy
18 Juni 2017
Great product
My brother-in-law had one on his belt and was raving about it so I promptly ordered one for my partners birthday. Brilliant pressy, so much better than keeping his phone in his shirt pocket!
Karen Sandford
Borehamwood
Samsung Galaxy S4
3 Mai 2017
Great product
I bought this for my husbands phone and it fits perfectly. It means that no one can see his phone and keeps it safe from theft and damage. Very nice styling.
35 Anmeldelser
|
Skriv en anmeldelse
---
Mer informasjon
The Universal Horizon Hector 4XL leather case made by Krusell.
One of the most stylish cases available
Designed in co-operation with the manufacturers of the French fashion houses Kenzo and Yves Saint Laurent, handmade in exclusive Nappa leather with a soft suede inner lining. This slim designed mobile case is a must-have for the season! Hector is sleek and discreet in its timeless design.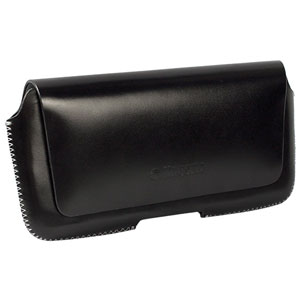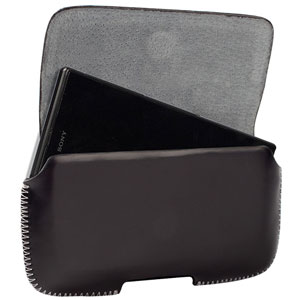 Secure belt loop to carry your phone around with you safely
"The best phone case ever made" was one of the statements made of this line when it was introduced. The case comes with a secure belt loop which allows you to wear the case on your belt and keep it with you at all times without fear of it falling out and becoming damaged.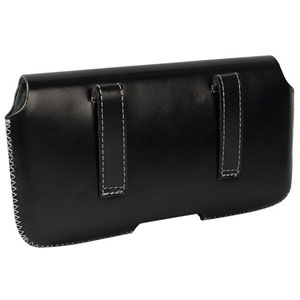 Hidden magnetic fastener to keep the case closed
The Hector case has a hidden magnetic fastener built into the closing flap. The fastener keeps the case closed and secure
Made from high quality leather and perfect hand stitching
Once you have this case in your hand, the high quality leather, the perfect stitching and the exquisite design will speak for itself. The Krusell case also comes with a lifetime warranty from Krusell which means that if the case does become faulty at any point you can replace it and keep your phone well protected.
Universal case designed to fit numerous mobile phones
Mobile Fun takes great care to ensure that the phones listed in the compatibility tab will fit this case. However, this is a universal case is designed to fit most mobile phones on the market, ones up to dimensions of Size: 145 x 75 x 8 mm. Please check the dimensions of your phone against any sizes listed for this case before ordering.
Technical specifications:
Maximum Device Dimensions: 145 x 75 x 8 mm