Most useful customer reviews
Allan Haines
Cardiff
Samsung galaxy S7 edge
30 Mars 2017
It dose just what it says on the tin
This early piece works well although it dose not seem to understand the verbal commands that I make maybe it's me I must review the instruction booklet.. but it's comfortable to ware which was very important for me...and it streams not just the calls...I listen to my DAB radio app through mine and it works well
MIKE
ESSEX
Plantronics voyager legend bluetooth headset
5 Juni 2016
Brilliant bit of kit. Pricey. But reliable
Brilliant bit of kit. Pricey. But reliable
Steve Moore
Emsworth
Plantronics Voyager Legend
6 Mars 2016
Fantastic Headset
This item is exactly what it promised. It linked to my mobile and landline phones easily and works perfectly with both.Quality and performance is near perfect. It also copes easily with transferring to and from the car which has a bluetooth connection. I would recommend this to anybody.
29 Anmeldelser
|
Skriv en anmeldelse
---
Mer informasjon
Voyager Legend Bluetooth Headset
Introducing Plantronics Voyager Legend, the newest headset in the Voyager family to deliver unsurpassed audio clarity and all-day comfort. Smart Sensor technology reacts when you put the headset on, letting you quickly take a call without a click. If you're already wearing it, Voyager Legend announces who's calling and waits for you to say "Answer" or "Ignore." Simply tap the voice command button and ask to check battery level, connection status, and more. With technology this nimble, Voyager Legend is the first truly intelligent Bluetooth® headset.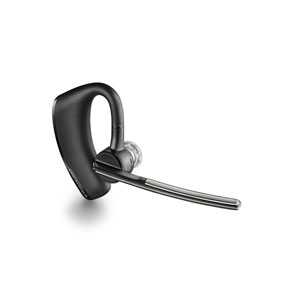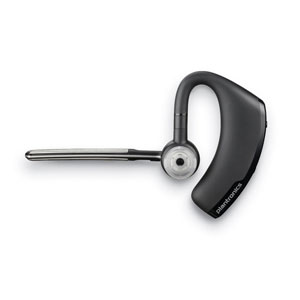 Smart Call Routing
Intuitively directs calls to your phone or headset, pauses music for incoming calls, and allows you to automatically answer by simply placing the headset on your ear so you never miss a word.
Precision Audio
Multi-microphones optimize your voice and minimize noise caused by wind, movement, and background sounds. So you can sound professional whilst on the move or sat at home.
Caller Announce & Voice Commands
Announces incoming caller's name and lets you say "answer" to accept the call or "ignore" to decline. Just say "answer" to take a call. Tap the voice button to check battery level, connection status, or dial Vocalyst to hear emails, newsfeeds, and more.
Moisture Protection
You can rely on the Voyager Legend to work as hard as you do, through rain, sweat and the inevitable coffee spill. Voyager Legend headsets are protected against sweat and moisture damage by P2i technology. The nano-coating is applied during the manufacturing process, resulting in invisible liquid repellent properties that also makes the headset more reliable, wherever your busy life takes you.
Enjoy smarter use with Android Apps Support.
Find MyHeadset™ app for Android™ helps locate your headset. Send a tone to hear headset nearby or track last usage on a map using BackTrack™ feature. If you have Android™ OS 3.0 or later, you can view an on-screen headset battery meter in the notification bar.
MyHeadset Updater allows you to change language, sensor, and other settings on your headset using your USB cable, laptop, and the easy Plantronics MyHeadset Updater online tool.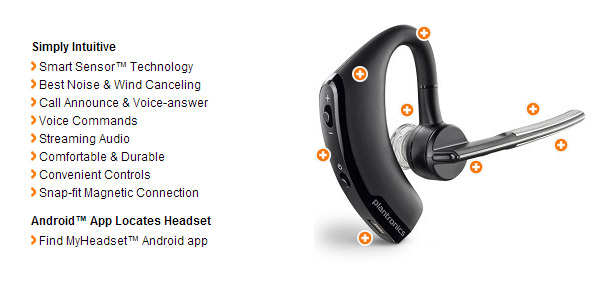 Technical Specifications:
Talk/standby time: Up to 7 hours/11 days
Weight: 18 grams
Multipoint technology: Pair two phones and answer calls from either one
Charge connector: Proprietary snap-fit magnetic connection
Battery type: Rechargeable non-replaceable lithium ion polymer
Headset battery meter: On-screen for iPhone. Enabled by our apps for Android
Charge time (maximum): 90 minutes for full charge
Service and support: 2-year limited warranty