Most useful customer reviews
Tony Loveridge
Stratford-upon-Avon
iphone 5s
30 Desember 2016
Very Good
Items were received on time and as ordered.
Matty Foster
Sunderland
iphone 5s
23 Juli 2015
Slick
an outstabding phone case. fits perfectly and I can hardly feelit on the back of my phone. when I drop it I knoa there will be 100% protection cos its basically made out of kryptonite. I love this phone case.
21 Juni 2015
Style and a price,but low.
This is the 2nd case I bought for the phone, the first mad it look and feel like a walki-talkie, why spend so much on sleak and stylish and then cover it with thick black rubber. Madness but we all have a need, got rid of that in favour of this and it does live up to its title, it has given me back a modern, user friendly device that had vanished under a coating of protection that made functionality difficult to use.
151 Anmeldelser
|
Skriv en anmeldelse
---
Mer informasjon
Superbly thin iPhone 5S / 5 case measures just 0.4mm thick
Using a revolutionary and unique manufacturing process, this is easily one of the thinnest and lightest iPhone 5S / 5 cases.
Measuring just 0.4mm thick and weighing just 3.5g, you'll hardly realise this case is on your phone.
The matte coating improves grip, so your iPhone 5 feels better in the hand without feeling noticeably bulkier.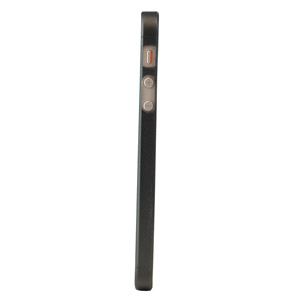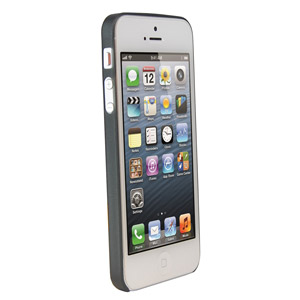 Unique plastic injection process retains strength and reinforcement

The plastic injection technology used to create this case is unique in that it is able to produce such a thin case without sacrificing structural integrity or material strength.
Your iPhone 5 will be just as well protected in this case as it is in a standard cover, meaning your phone will stay protected against scratches and scrapes.
Made for iPhone 5

Designed specifically for the iPhone 5S / 5, this case offers a perfect fit for your device. It also has cut-outs for all of the ports and buttons, so you can access the full functionality of the phone while it is in the case.
If you are looking for something a little different, you can find our full range of iPhone 5S cases here.