Most useful customer reviews
Marissa
London
Mobile phone car holder
12 April 2017
I thought it wouldnt fit but it a fantastic little support
What a great device. I was looking for something that you did not have to stick to your windscreen. When I received the device I was a bit apprehensive weather it would fit in my air vents as mine are quite rounded, and very different to a standard care vent structure. After a bit of readjustment it fit! Love it. Plus you can dismantle easy and store away when I have finished using it. Love it, Happy with it. Rotates very easy without the mobile phone dropping from the grips. Very steady too. I would recommend this item to family and friends.
Kay Moore
Rickmansworth
Olixar inVent Universal Phone Vent In Car Holder
4 Mars 2017
Great!
I ordered the phone vent car holder for me to go in our car and my husband loved it so much he's now got it for his van so I've now got to order another one!!! So what can I say - a great little device!!
Geoff Wilkins
Towcester
Moto E3
2 Mars 2017
Ideal for Sat Nav use
Fits easily into a vent and holds the phone securely. It rattles when the phone is not in it, but that's no big deal!
934 Anmeldelser
|
Skriv en anmeldelse
---
Mer informasjon
Unique vent holding mechanism compatible with most cars
The inVENT mount includes a robust metal arm that hooks on to your vehicle vent, with a plastic spring-loaded holding block securing it in place.
A pair of adjustable padded arms allows you to rest the mount against your dash or centre console, taking pressure off the vents themselves - allowing for a safer and more secure hold. Ideal for holding your smartphone when you decide to utilise it as a sat nav (satellite navigation) device.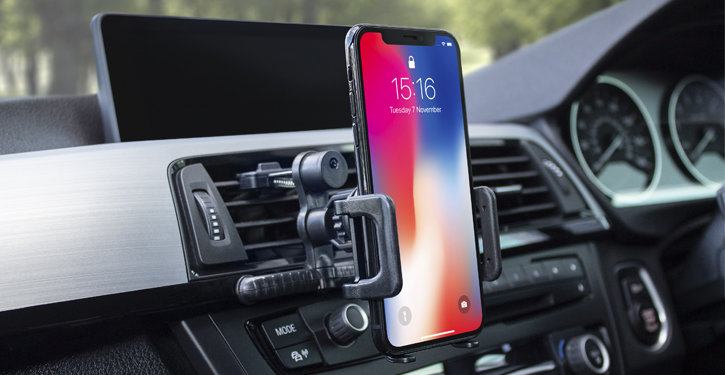 Fits any phone between 55mm and 80mm in width
The arms on the holder expand from 55mm all the way up to 80mm, enough to accommodate the majority of modern phones.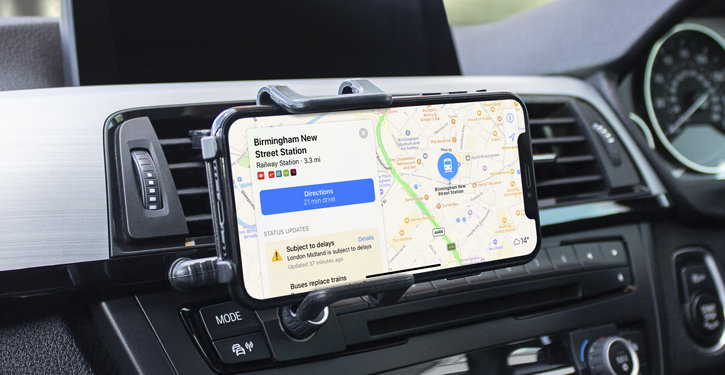 No matter which phone you own, you'll be able to position the holder within easy viewing distance.
Case compatible
The inVENT is fully case compatible, so there is no need to remove your phone from its case while you are using the holder.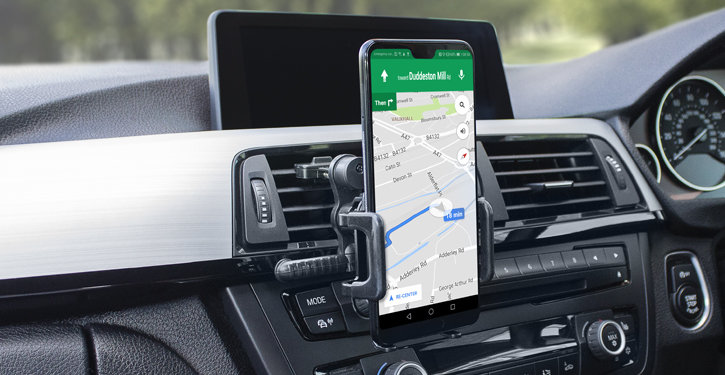 360 degree rotation of your phone
The holder features a large ball joint, allowing you to rotate your phone 360° for portrait or landscape positions and also includes a tilt depth of roughly 30° - meaning you can position the device however you wish.
A simple nut-and-bolt mechanism allows you to secure the holder in place once you've found the perfect viewing angle.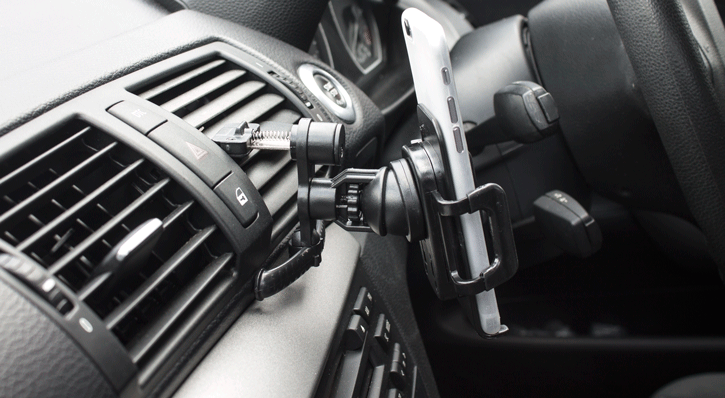 Thumbscrew mechanism keeps your smartphone held in position
To ensure that your phone is secure, the rear of the air vent mount features a locking mechanism which can be tightened to lock your device into place.